Aspire Day Charity House Walk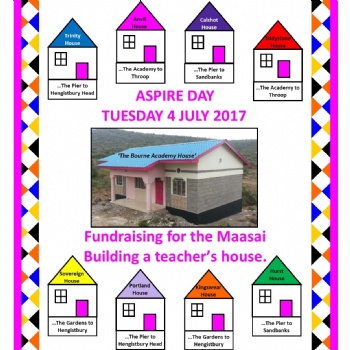 The Academy ASPIRE Day Charity House Walk was an amazing success. All 8 Houses, including staff and students, walked from various points around Bournemouth, to help raise funds towards the Academy's project.
2 House groups shared the same walk; Bournemouth Pier to Sandbanks or Hengisbury Head, Bournemouth Gardens to Hengisbury Head and Kinson to Throop. Students wore mufti for a £1 donation, which went towards the Academy's sponsored charity the Osiligi Charity Project. Students were also encouraged to raise further funds for this Kenyan project through additional sponsorhsip.
All students were incredibly well behaved and enjoyed their day.
Previous House walks have been hugely enjoyable and memorable and we expect this year's walk to have the same impact for our students.
Please see our ASPIRE DAY LETTER for further information.