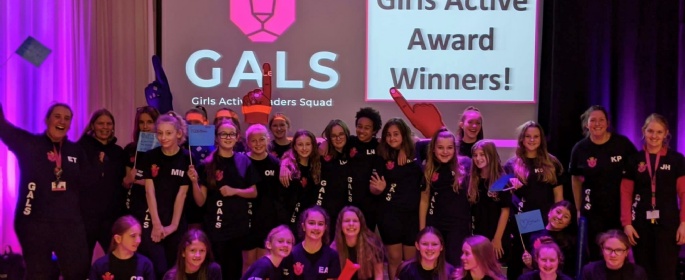 ​Girls Active Leader Squad Programme Nominated Winners Of National Award!
Published 08/12/21
At the Bourne Academy we are extremely proud to announce that our Girls Active Leader Squad (GALS) as part of our ACE enrichment club initiative has been awarded as the winners of the Girls Active and Young Change maker Awards 2021 by Youth Sport Trust.
The GALS programme strives to encourage and empathise the importance of physical activity for inspired like-minded girls. The GALS have been so busy after forming just this year participating in a range of team building sports to encourage confidence and teamwork including football, netball and shortly launching the rugby team.
We believe this is very well deserved for the team, the energy from our girls during the ceremony was fantastic to watch as they listened and appreciated some very inspiring stories from the hard work all the nominees have been doing within their schools and communities. There were some great female role models involved in the ceremony which we hope will motivate our girls to continue to develop what they have achieved so far.
Emma Timlett, teacher of P.E and GALS coach shared her thoughtful words: ''It was a great evening celebrating women in sport, and we hope our GALS have been motivated to continue to participate and encourage others to join! They thoroughly deserve to be celebrated for their continuous hard work and energy. We are so proud.''
Read More