Conor Burns MP Visits The Bourne Academy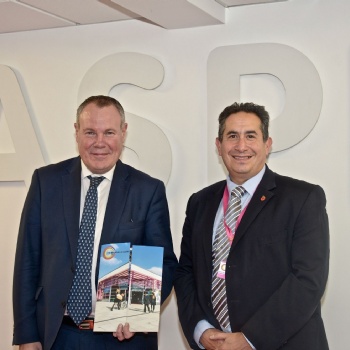 Local MP Conor Burns visited The Bourne Academy last week. He met with a group of Year 7 and Sixth Form students. Mr Burns was introduced by a member of Youth Parliament and the session started with a short poem about what makes a good school, written by three Year 7 girls. Later Conor Burns answered a mix of personal and political questions with grace and humour, including: What's your view on Brexit? Did you do well in school? and What made you want to become an MP?
The session ended with a mock vote on a series of three bills that would fund either developing schools, fighting crime or protecting the environment… the schools bill won! The session finished with more questions and photos.
Teacher, Mr Schmidt said "The Bourne Academy Year 7 and 6th form students were engaged and blessed with the opportunity to meet and hear from our local MP Conor Burns. We'd like to thank our MP for the opportunity to hear, honestly from a local politician, about life in Parliament, national issues and personal reflections on how to achieve. The session was as informative as it was inspirational." All students were fully engaged in the session and were delighted by the experience.