Valencia Trip 2019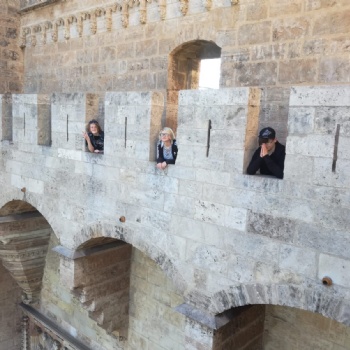 The Valencia trip was filled with excellent cultural experiences for students. On the first full day in Valencia the group walked 17km around the city sightseeing before ending the day with some free time on the beach to build sandcastles.
In the days that followed the group went to 'Museu Faller de Valencia' to learn about a traditional festival of fire which welcomes the spring to the city every year, then a boat trip on Albufera lake, the largest lake in Spain.
One of the most memorable experiences was a paella workshop, the group went to the market to buy and learn about the key ingredients to make a traditional Valencian paella, the famous Spanish dish originates from the Valencia region.
The Students were all well behaved and enthusiastic. I think we all had a very enjoyable time on the trip! 'I loved the Valencia trip and I am so thankful I was invited to go on it. My favourite part was the boat trip!' Tiffany.
Photos from the trip can be found HERE.