Public Health Dorset Funds Physical Wellbeing Project at The Bourne Academy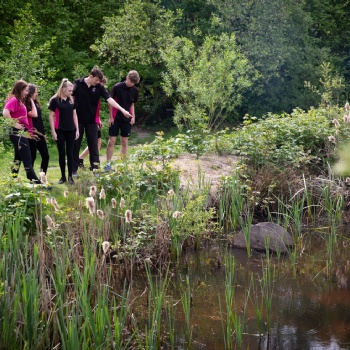 The Bourne Academy is delighted to have secured over £25,000 in funding from Public Health Dorset for its Outdoor Education provision. This funding will develop an 'Outdoor Education & Survival School' at the Academy, which will build a cohesive pathway, across the Academy community and curriculum, to develop positive mental and emotional health in young people through outdoor and adventurous activities at the dedicated Academy Outdoor Education Site.
The Activities of bush craft, adventurous sports and leadership tasks are fundamental challenges that lead to a development of resilience, confidence, wellbeing and self-belief. The skills that young people develop through Outdoor Education are transferable to everyday life and academic challenges.
This project will reach further than to just the Academy's own students as the project is set to host guests from local primary schools to join this learning pathway – starting the wellbeing process at an even younger age. Activities will increase confidence, boost positive mental health, inspire resilient attitudes to challenges and instill a deeper understanding of teamwork across all ages, genders and ethnic groups.