2nd & 4th places at Regional School Games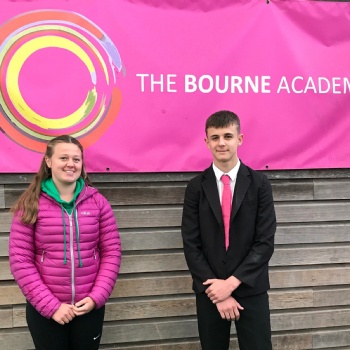 The Bourne Academy is delighted to have sent two talented students to the Regional School Games in Exeter last week; the pair competed eagerly against schools from across the South West.
Both students did extremely well; Isabella competed in the hammer throw, coming fourth place with a result of 41.36m, a new personal best. Isabella is in her final year of Sixth Form and hopes to carry on competing in Athletics events when she starts university next year.
Jenson competed in the High Jump and gained 2nd place after clearing 1.72 meters, making him eligible for English Schools entry standard. Both students were thrilled to have been a part of this event.
Principal of The Bourne Academy, Mark Avoth. says 'I am incredibly proud of them both; their amazing results are the product of hours of training and hard work - they are a true credit to the Academy'.