Using Outdoor Education Sessions to Bridge the Gap on Attainment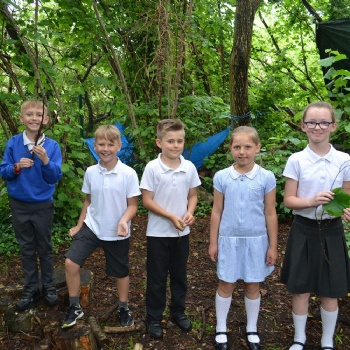 Earlier this year, The Bourne Academy was delighted to have secured over £25,000 in funding from Public Health Dorset for its Outdoor Education provision. This funding has developed an 'Outdoor Education & Survival School' at the Academy - a provision to build a cohesive pathway, across the Academy community and curriculum, developing positive mental and emotional health in young people through outdoor and adventurous activities at the dedicated Academy Outdoor Education Site.
Furthermore, throughout the year, the Academy has opened its Outdoor Education site to local primary schools, making this fantastic provision available to the wider community. Over 500 primary pupils have had access to the site for sessions which have been delivered by The Bourne Academy's dedicated staff. Caroline Gobell, Business Director, says 'We believe learning in an outdoor environment helps to increase confidence, boost positive mental health & inspire resilient attitudes to challenges. The project has installed a deeper understanding of teamwork across all ages, genders and ethnic groups and started the wellbeing process at a younger age.'
The activities of bush craft, adventurous sports and leadership tasks are fundamental challenges that lead to a development of resilience, confidence, wellbeing and self-belief. The skills that young people develop through Outdoor Education are transferable to everyday life and academic challenges.
The Academy's Outdoor Education site is available to be hired out by groups and individuals through community lettings. The Site includes an assault course, large pond with wildlife, Eco toilet, wooded copse with seated areas and undercover fire pits.