The Bourne Academy Providing Breakfasts for Families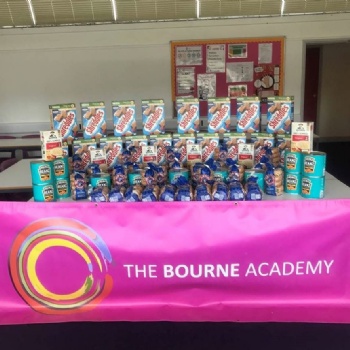 Last year, The Bourne Academy was selected to join in the National School Breakfast Programme. The programme has since provided a breakfast to every student that wants or needs it at the start of each Academy day. But since the Coronavirus pandemic and the UK wide school closures, the Academy has been seeking new ways to support its local families.
Together with the National Breakfast Programme, the Academy is now able to distribute food parcels to support its families who may be struggling in these difficult times. Funding for the programme comes from the Department for Education and the supplies are being delivered to the Academy by a partnership of two charities: Family Action and Magic Breakfast. The aim of National School Breakfast Programme is that 'no child is too hungry to learn'.