Former Bourne Academy Student Performs Lockdown Song On BBC Radio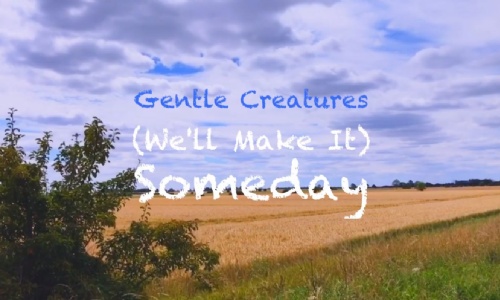 A former alumni of The Bourne Academy has described it as an 'incredible experience and huge achievement', after her lockdown song featured on BBC Radio Cambridgeshire on Sunday night (06/09/20).
Alina Scott left The Academy's 6th form in August this year and her vocal performance of lockdown title "(We'll Make It) Someday" alongside band Gentle Creatures, has seen her gain some regional fame. Alina, who admits she would not have had the confidence to allow her voice to hit the airwaves two years ago, says it is a very proud moment for her. Speaking about the song, Alina says:
"It is an optimistic, easy-going, summery track about making the most of what you've got and sharing the journey with a good and special friend."
With many struggling with their mental health or isolation during lockdown, Alina says music has helped to keep the blues at bay:
"Music is a great way of keeping people entertained, busy and creative when they can't go to school or see their friends. For me, getting involved in musical projects during lockdown has kept me happy and has given me something to be proud of - it has kept me connected to people, so I haven't felt so isolated."
Following the achievement, Alina also paid tribute to the teaching staff at The Bourne Academy, who had an instrumental role in her development and passion for music. She goes on to say:
"Dave Mastrocola and Russel Scagell both had an incredible impact on me and my musical abilities. With their help, I was able to push through my doubts, adapt significantly as a musician and ended the year with a Distinction. I wouldn't have the passion and abilities in music that I do today if it wasn't for them!"
Alina's accomplishment is another notch on the belt for Mr Mastrocola, who was named as the Secondary Teacher of the Year at the Daily Echo School Awards Event in 2016. Speaking of the achievement he said:
"Alina has made incredible progress over the past two years. By the end of her Sixth Form course she has not only grown into a very competent guitarist and vocalist, but she also had taught herself to play the drums, performing a number of times in concerts and recitals. We hope that Alina continues performing and writing in the future and can get out at play venues the moment live music is allowed."
Alina has added that she is "confident and proud" of her talent and The Academy wishes her all the best for her future.
You can find the music video for Alina's song below: