Bourne Academy Enterprise Winners Play Major Role in Global Launch of New Energy Bar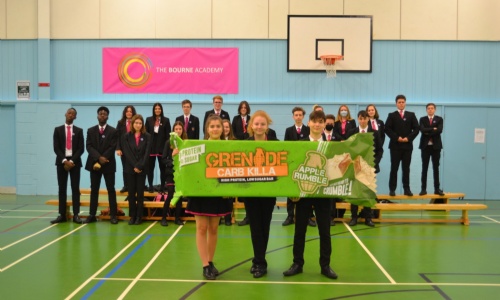 Three Year 11 students at The Bourne Academy, National Enterprise Challenger winners in summer 2020, have helped to design the packaging and create the slogan for a new energy bar that has today (12 October 2020) been launched by Grenade nationally.
The white chocolate-smothered, apple crumble bar dubbed "Applezilla" is the latest addition to the Grenade range and features the slogan, "Lets Get Ready To Crumble".

Amy Lewis, Toby Durham and Lina Salata are the three students behind the impressive bar and proudly showed off their work, as part of a new advert being launched by Grenade. The filming of the advert saw a giant cardboard version of the bar, thrown to the trio, while their Year 11 tutor groups boldly shouted, "Lets Get Ready To Crumble" in the background.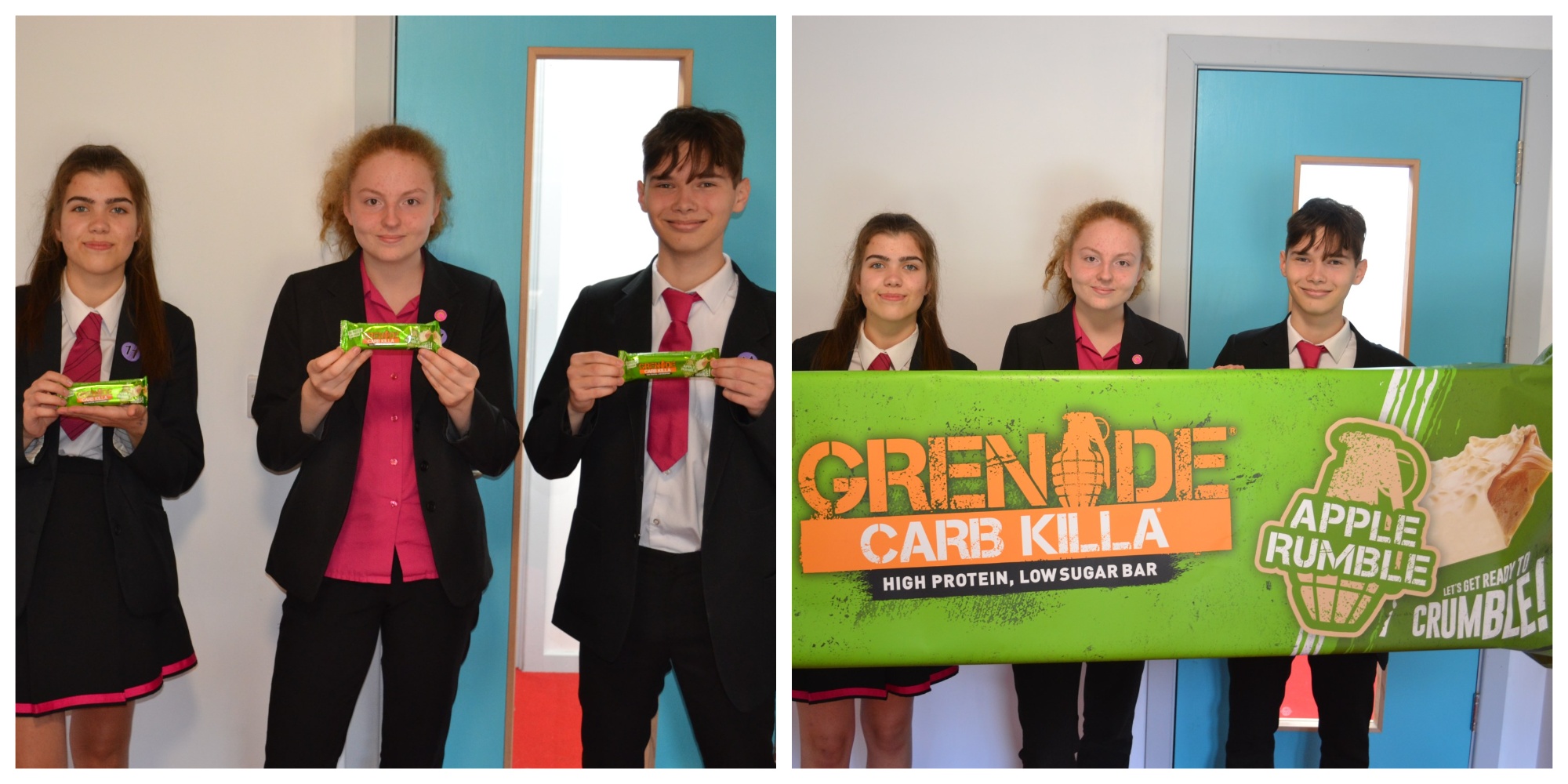 The creation of the bar is not their only accomplishment though, as the three students are also the proud winners of this year's Key Stage 4, National Enterprise Challenge, thanks to their innovation and creativity in designing the bar's packaging.

No doubt, this achievement could act as a springboard for further success within the trio's future careers and the prospect of a job within Grenade has even been touted.
Applezilla hits global markets today.
Mrs Vicky Woodings, Head of Careers and Enterprise at The Bourne Academy, said:
"I am so proud of the resilience and hard work our students have shown during lockdown, to continue to develop their grenade bar idea and create such a dynamic and professional advert and presentation.
This is such a well deserved achievement."