The Bourne Academy Remembers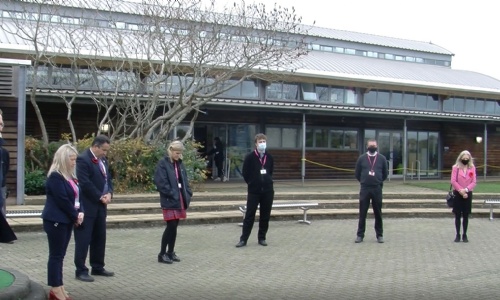 Staff and students alike paid their respects to our fallen heroes, who have lost their lives in conflict, on this Remembrance Day.
It included a wreath that was laid for one of The Academy's former students, Jonny Allott, who sadly died in Afghanistan 10 years ago.
Many staff members and students congregated in the amphitheatre to pay their respects and observe the one minute silence. This took place right by the memorial site that was created in dedication to Jonny Allott and finished with the wreath being laid by a Bourne Academy student.
Principal, Mark Avoth and Assistant Principal, Rachel Bennett accompanied the student in paying the touching tribute.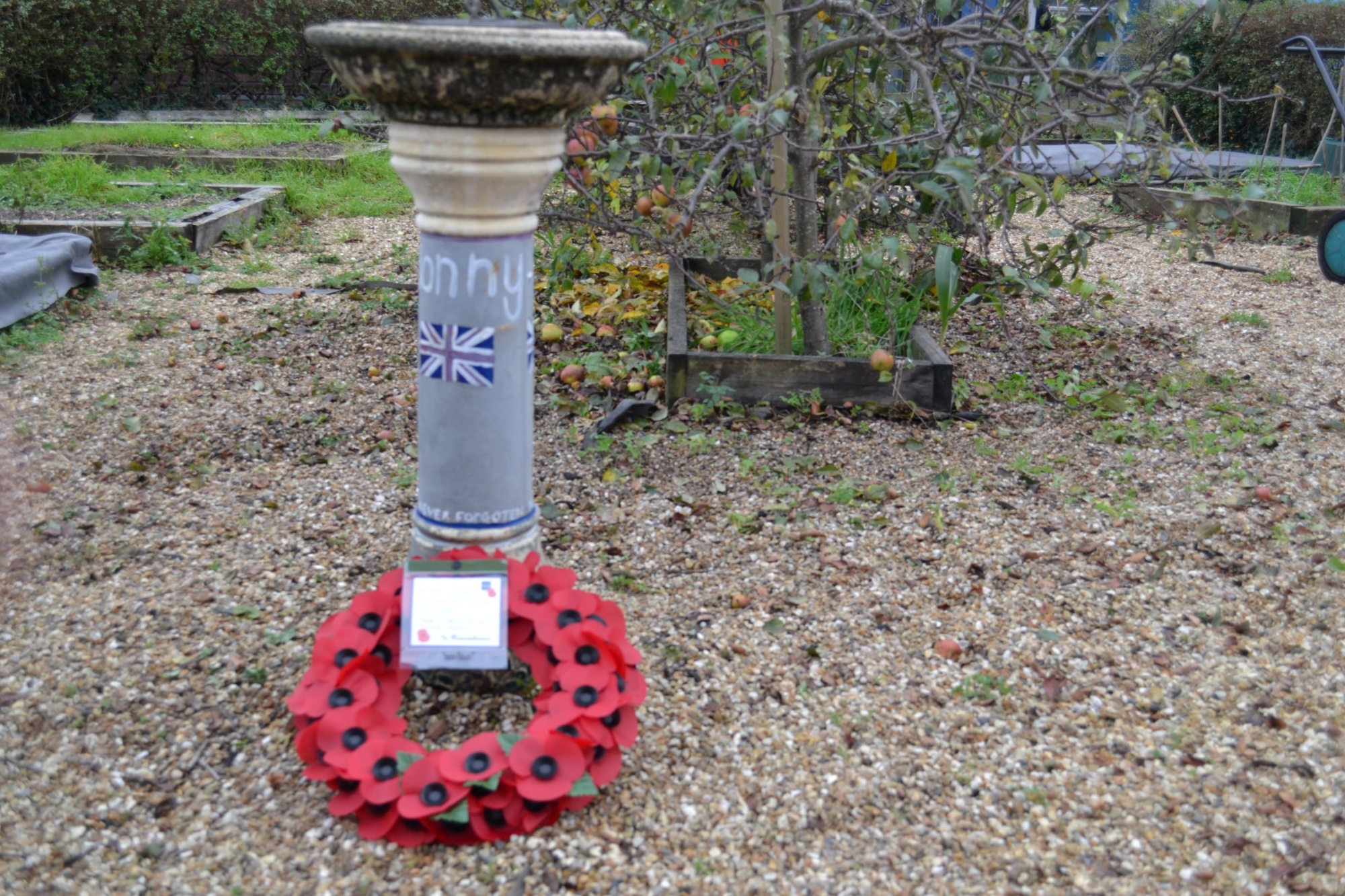 This was followed up by Mrs Bennett's poignant message on the day, as well as her thoughtful words about Jonny - a student she once taught.
"Armistice Day is always especially significant for me. Mt grandfather died in Tunisia during World War One and my mother never got to meet him, as she was born after he was deployed.
"I grew up in a Forces home. My father is a former Royal Marine Commando who completed active service," Mrs Bennett said.
Regarding Jonny, she added:
"Most poignantly, I knew and taught Jonny. He was a bundle of energy, fun-loving, but always kind and thoughtful. All of us who worked with Jonny, his brothers and his mum, want them to know that he is never forgotten by the school community.
"We celebrate his life at the 11th hour, of the 11th day, of the 11th month, every year and we will continue to do so."
You can view a video of The Bourne Academy observing the minute silence and laying the wreath in the video below.
This year's Remembrance Day comes 75 years after the end of World War Two and has a different feel to it, just like the 75th anniversary of VE Day earlier this year.
In the midst of the global COVID-19 pandemic, we also pay tribute to our frontline NHS staff and key workers for their integral efforts in the fight against the pandemic.