Bourne Academy Girls Active Leaders Squad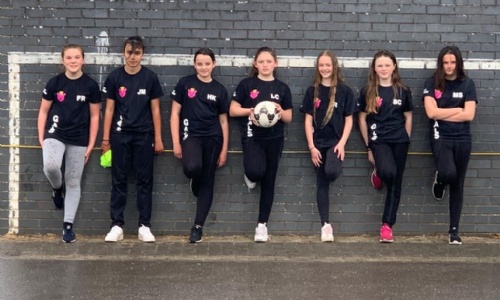 The Bourne Academy is delighted to have launched their first Girls Active group in partnership with the Youth Sport Trust. The Programme aims to increase participation in Sport and Physical Activity across the Academy, but particularly for girls.
Year 8 students were selected for the group, as this is the age range where physical activity tends to decrease in girls. The group has shown so much enthusiasm for the project and called themselves GALS, standing for Girls Active Leaders Squad. GALS have created their own brand and logo as well as establishing an after-school sports club – the students are proving to be excellent role models for school sport.
Mark Avoth, Principal, says 'We are so proud of the group and the initiative, the GALS are a real inspiration to all our students'.