​Girls Active Leader Squad Programme is Shortlisted for National Award!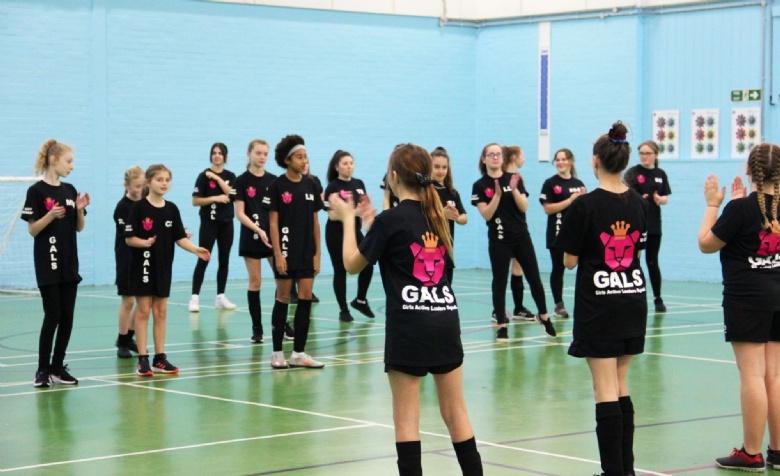 The Bourne Academy's Girls Active Leader Squad (GALS) has been shortlisted for a national award, called 'Girls Active and YST Young Changemaker Awards 2021', by The Youth Sport Trust.
As a result of the short-listing, a film crew from The Youth Sport Trust visited the Academy to capture the GALS in action, participating in a range of skilful activities encouraging confidence and building teamwork.
As part of the Academy's ACE enrichment clubs (extra-curricular clubs), the GALS programme strives to encourage and empathise the importance of physical activity for inspired like-minded girls. The students are proving to be excellent role models for school sport and around the Academy as a whole.
Emma Timlett, Teacher of PE and Outdoor Education at The Bourne Academy states 'We are thrilled every week to see more girls participating in our ACE club, actively engaged in sport, beaming with confidence. The comments we have received further encourage and emphasise the importance of physical activity which our GALS have embraced. We look forward to hearing the results of the award but already feel accomplished in our progress and look forward to welcoming even more girls into our ACE and other opportunities.'
The Academy's enrichment programme aims to stimulate and encourage independent thinking and creativity. For more information regarding the Ace clubs currently on offer see the Academy website for details: https://www.thebourneacademy.com/
Follow @TBAsport to view what the P.E department has to offer.