Shortlisted in National 'Music and Drama Education Awards 2023'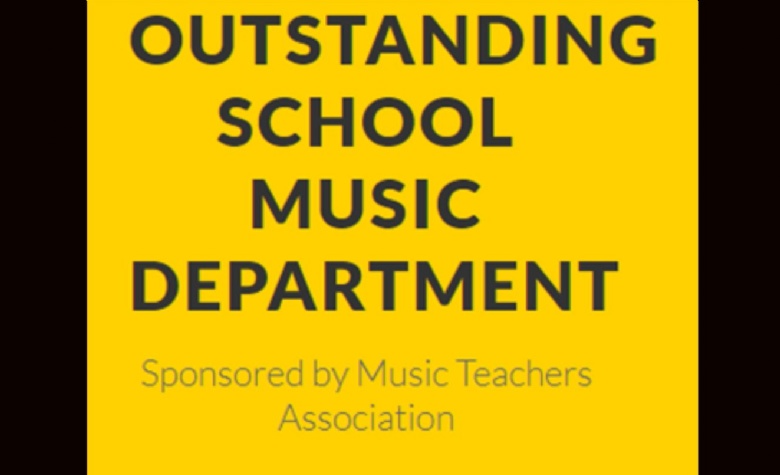 The Bourne Academy Shortlisted in National 'Music and Drama Education Awards 2023'
The Bourne Academy is proud to announce that it has been shortlisted for the national Music and Drama Education Awards 2023 – the nomination and award category is for the most Outstanding School Music Department. This award recognises an exemplary music department which goes above and beyond in the pursuit of music provision.
The Music and Drama Education Awards celebrate the extraordinary contributions made by professionals, companies, charities, schools and other organisations to the lives of others through the medium of Music and Drama. Finalists are chosen by a prominent panel of expert judges who have the knowledge and expertise to reward the extraordinary talent, projects, organisations and products of this rich and diverse sector.
The Bourne Academy is a centre for excellence in music education and achieves outstanding results. Since taking over the subject in 2011, David Mastrocola, Head of Visual and Performing Arts, has taken the department from strength to strength. When joining the school, the department only had eight children sitting music in Year 11 and Year 13. Now, the school has an impressive 96 young people studying the subject between Year 9 and Year 11, and a further 16 in Year 13. As well as 150 young people currently learning contemporary instruments including guitar, drums, bass guitar vocals. All Year 7 children (approx. 180) have started learning either classical flute or violin, for free, through its work on Andrew Lloyd Webber's programme in partnership with the Music in Secondary Schools Trust.
The Academy boasts a very busy concert diary which includes three Autumn Recitals, a Christmas Concert, four Spring Recitals, a Summer Music Café, a Summer Recital, plus a full musical theatre production involving all Visual and Performing Arts departments. The Department ensures all musical genres are also covered, ranging from pop, rock, musical theatre, classical and many others.
The department holds the Academy's highest subject attainment grades for Years 11 and 13 students. The small team goes to extraordinary efforts to provide a fully inclusive experience for all students no matter their background, prior musical knowledge or learning needs.
Caroline Gobell, Business Director, says 'We are delighted that the Department's efforts have been recognised by The Music and Drama Educations Awards 2023. A shortlisting in the category of Outstanding School Music Department is a fantastic achievement and recognises the quality and innovative nature of The Bourne Academy's Performing Arts Team.
The Academy has been invited to attend the Finalist's Award Ceremony at The London Marriott Grosvenor Square in February 2023, where, the winners and highly commended entries will be announced. The Academy is honoured to be attending this ceremony and has confidence that the outstanding Performing Arts Team will be prominent amongst fellow finalists.