John Wines, Guitar Teacher at The Bourne Academy, Makes a Dazzling Impact on America's Got Talent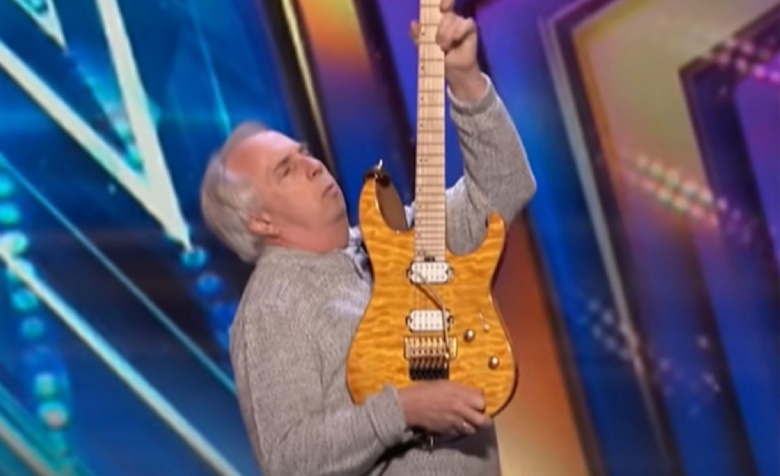 The Bourne Academy is thrilled to announce that their esteemed guitar teacher, John Wines, widely recognised as the 'Old Grey Guitarist,' has captivated the judges and audience on America's Got Talent with his awe-inspiring guitar skills, securing four resounding "yeses" from the panel.
The AGT audition witnessed an unforgettable moment as Wines showcased his guitar virtuosity through a mesmerizing performance of Queen's timeless anthem, "We Will Rock You." The judges and spectators were so enthralled that calls for an encore echoed through the auditorium. Even Simon Cowell, renowned for his discerning judgment, expressed his surprise at Wines's transformation from a reserved individual to a captivating performer. This breakthrough performance has propelled Wines to the next round of the competition, leaving his supporters eagerly awaiting his forthcoming appearances.
John Wines's musical journey is just beginning, as he continues to enchant audiences with his extraordinary talent. Through his passion for teaching and a viral social media presence, he has firmly established himself as a rising star in the music industry, complementing his exceptional AGT performance.
As a revered figure in the field, John has dedicated his life to imparting the art of guitar playing to young individuals. His remarkable ability to skillfully cover iconic songs by legendary artists such as Queen, Randy Rhoads, and Pink Floyd, along with his exemplary teaching methods, has garnered widespread recognition across various online platforms.
As a guitar hero in the UK, John has spent numerous years sharing his love for the instrument with students. In addition to teaching guitar at multiple schools in Dorset, he provides private lessons, enriching the lives of aspiring guitarists within the community. Recently, John's journey took an unexpected turn when he woke up to discover his content going viral on TikTok and Instagram.
Presently, John boasts an impressive following of 1.3 million devoted fans on TikTok, with his extraordinary talent amassing an astounding 20.5 million likes. This remarkable online success attests to John's undeniable prowess as a guitarist and his ability to connect with a broad audience.
Beyond his online presence, John remains deeply committed to showcasing the transformative power of the guitar in the lives of young individuals. Having witnessed the profound positive impact of learning to play an instrument, particularly among special needs children, he exemplifies the qualities many of us wish we had encountered during our own formative years. John's rise to prominence challenges the notion that platforms like TikTok solely offer fleeting success, as his content genuinely resonates with people from all walks of life.
The Bourne Academy is enormously proud of John Wines their new 'Bourne' rockstar.
Click here to watch his audition.