The Bourne Academy's Bourne Scholars Shine Bright in the Queen's Commonwealth Essay Competition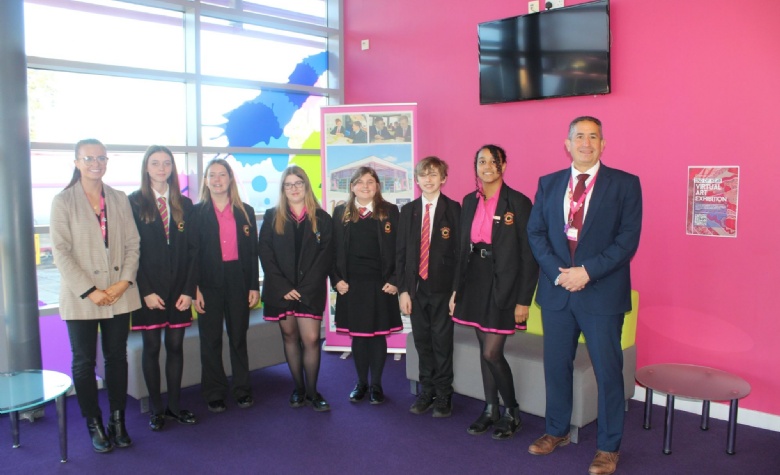 Year 9 Bourne Scholar students at The Bourne Academy have left their mark on the international stage by participating in the prestigious Queen's Commonwealth Essay Competition, the world's oldest and most esteemed writing competition. With a legacy spanning 140 years, the competition attracts entries from all 56 nations across the Commonwealth, showcasing the talent and creativity of young minds from around the globe.
Open to entrants from all 56 countries across the Commonwealth, this competition represents a unique platform for young minds to express their thoughts, creativity, and vision on a global scale. The 2023 edition of the competition presented participants with the challenge of exploring the extraordinary power held by young people within the global community and how that power can be harnessed to create a meaningful impact in the world.
Our Year 9 scholars took up this challenge with enthusiasm and passion, competing against thousands of entries from across the Commonwealth. While every successful entry was honored with a certificate of participation, it is worth noting that only a select few received Silver and Bronze awards for their exceptional writing skills. No less than six Bourne Scholars received Silver and Bronze awards, a remarkable feat that showcases their dedication and writing skills.
We are thrilled to congratulate the following Bourne Scholars on their remarkable achievements:
Eloise W: Bronze

Paige D: Bronze

Emilia D: Bronze

Luana DC: Bronze

Lucaa B: Bronze

Sienna C: Silver
The Bourne Academy congratulations these exceptional students and commends them for their dedication to the art of writing and their contributions to the global discourse on the power of young people in our ever-evolving world.