Wayne Sleep Chooses Academy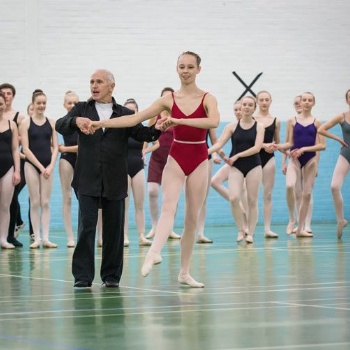 International acclaimed dancer, Wayne Sleep has chosen The Bourne Academy for a day of dance workshops in jazz and ballet.
He will be sharing his knowledge of performance and technique to inspire junior and senior students in the art of dance
Wayne Sleep's Dance Workshops are being held across the country, including The Bourne Academy on Sunday 1st November. Classes will include Junior Ballet and Jazz for 6 to 12 years olds and Senior Ballet and Jazz for 13+ (including adults). Students will also enjoy repertoire from classical ballets and musical theatre, choreographed by Wayne himself.
Each session costs £20 and every participant will be given a signed certificate at the end of the workshops. Spectators fee will be £5. Further details and application forms can be obtained direct from the official website www.waynesleep.org. Registration is open now and spaces are limited.