Academy Teacher's success at World Championships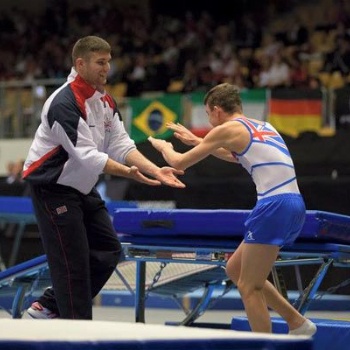 Mr Holman (Teacher of PE) travelled to Denmark to coach at the World Age Range Trampoline Championships.
He coached nine British gymnasts from the Great British Junior Double Mini Trampoline Team. One of his gymnasts achieved a silver medal in the 11-12 boys section and another won gold in the 17-18 men's section. The overall results for individual trampoline, synchronized trampoline, double mini trampoline and tumbling were:
1st - Russia
2nd - Belarus
3rd - GREAT BRITAIN
Mr Holman said "It was the best week of my life and an amazing learning experience".