Academy student wins Tennis Tournament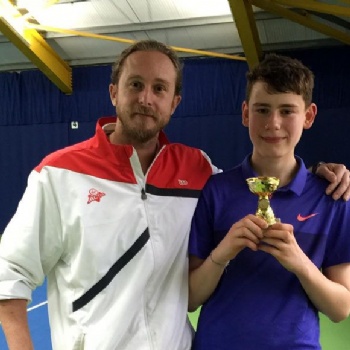 Congratulations to Year 9 student, Joziah Maclaire - Hillier on winning the Under 14s tennis tournament at the Virgin Active Health & Racquets Club in Poole.
Joziah beat his opponent 6 - 1 and 6 - 2 to win the trophy.
He was also runner up in the Under 18s tournament forcing his opponent to a tie at one set all. He only lost the tie break by four points... even though his opponent was 17 years old!
Joziah loves tennis more than anything else and plays tennis five times each week, takes part in two groups and has a one hour lesson. His dedication and hard work has paid off.
Well done, Joziah, we may see you very soon on Centre Court at Wimbledon!