Canford and T B A Conference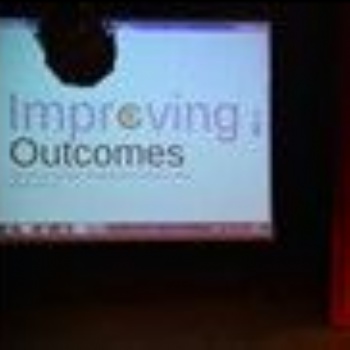 Teaching staff from Canford School and The Bourne Academy came together at Canford for their first joint Teaching and Learning Conference.
The two schools are closely linked as Canford has acted as the main sponsor for The Bourne Academy since it was set up in 2010. Titled 'Improving Outcomes', the aim of the conference was for teachers from both schools to share knowledge and experiences and to develop their understanding of best practice and techniques to develop pupil learning.
An introduction from Canford Headmaster Ben Vessey and Mark Avoth, Principal of The Bourne Academy focused on 'What joins us together?' with presentations from both schools about their ethos and aims. The diverse range of what is offered in terms of learning and the curriculum and the nature of ongoing joint activities was outlined. This was followed by combined department sessions and then a very inspiring presentation by Professor Paul Howard-Jones, a leading expert on the role of neuroscience in educational practice and the adolescent brain.
The afternoon was devoted to group sessions led by staff with particular areas of expertise from both schools, ranging from general topics such as 'Visible Learning' and 'Cultivating a Mindful Classroom' through to specific practical support on making the best use of software and digital resources.
Ben Vessey commented:
"We are extremely proud to be one of only a handful independent schools in the country to fully sponsor an academy school. The success of our link with The Bourne Academy is evident not only through impressive attendance records and examination results, but also in the joint engagement between staff and pupils from both schools within and beyond the classroom. There was a real buzz in the air today and we hope that this conference will become a regular event. The ideas which have been shared over the course of the day will, I am sure, have been extremely valuable and useful for teaching staff across both schools."
Mark Avoth echoed these thoughts:
"Our aim for all Bourne Academy pupils is to aspire to achieve and aim high, and in order for them to do this we need inspirational teachers. We value the support and links with Canford extremely highly and this conference has been a fantastic way to bring the skillsets of a wide range of teachers together. I am very excited for the future development of this shared initiative."