Academy Delighted with G C S E Results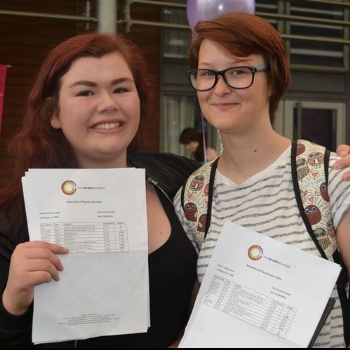 The Bourne Academy is delighted to announce another outstanding set of examination results, both in terms of grades and levels of progress.
In 2016, our English and mathematics A* - C results remained stable at 55%. English results were outstanding with 76% achieving A* - C and 88% of students making the expected progress.
New government reporting comes into being this year in the form of 'Progress 8 and Attainment 8 Performance Measures'. For example, a score of 0 for Progress 8 would mean students made expected progress when compared with pupils of similar ability across the country. The Bourne Academy is delighted to announce that our prediction for Progress 8 is +0.25. This means that our students have made at least a quarter of a grade more progress across all their subjects than expected compared to students nationally.
Mr Avoth, Principal said 'These results are fabulous and the new performance measures demonstrates clearly just how much progress students make at The Bourne Academy. These results are testament to the hard work and dedication of of our students and staff'.