Dorset's Boccia Silver Medallists.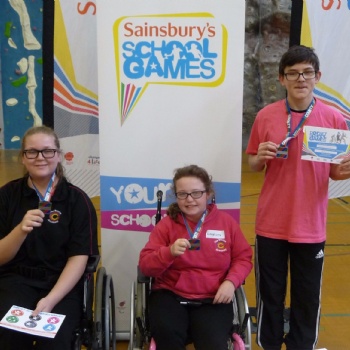 This year, the Academy entered two teams in to the Lords Taverners Dorset Boccia Competition and finished second in Dorset behind Victoria School, coming away with silver medals.
All students played incredibly well and although Team B played some great games, did not reach any further in the competition.
Team A, who were last year's Dorset Champions, achieved the best result of the day, winning against Dorchester's A team 8-0 and went on to finishing second in Dorset behind Victoria School.
The Academy A Team have now gained a place in the Regional Finals in Exeter next February 2017. We wish them all good luck for next yeaer's exciting competition finals.