Remembrance Day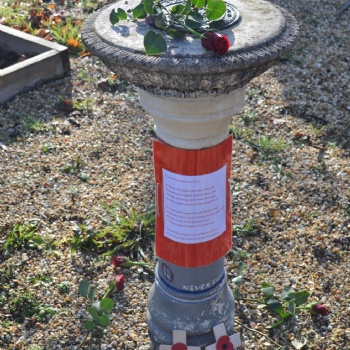 On Remembrance Day, Staff and students at The Bourne Academy remembered those who had lost their lives in military combat along with the rest of the country.
At 11 o'clock on the 11th November, silence fell across the Academy as students stopped their lessons for one minute to reflect, honour and remember the military services. A representative from each of the Academy Houses joined members of staff to pay tributes through poetry and the laying of single red roses at the memorial of Jonathon 'Jonny' Allott of 3rd Battalion The Rifles and former student, who was killed during active servive in Afghanistan in 2010.
Mr Mark Avoth, Principal, the Academy's Head Boy and Head Girl and their Assistants also attended a remembrance service at St Andrew's Church in Kinson where a wreath was laid in honour.