JP Morgan Funds Academy Equipment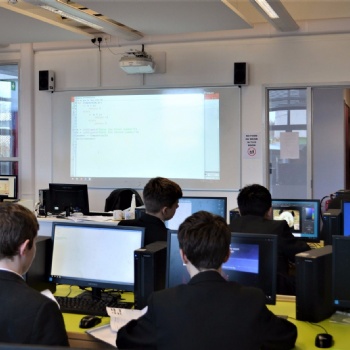 The Bourne Academy is very grateful to receive a generous donation of £500 from JP Morgan Chase and Co towards the purchase of a new Epson Interactive Overhead Projector for their new state-of-the-art Maths Suite.
The projector itself is one of the brightest ultra-short-throw projectors with dual pen interactivity and widescreen resolution. This multi-PC projection software allows teachers and students to share their content simultaneously. The moderator function allows teachers to remain in complete control since they can choose what content to display.
Funding from the Department of Education covers basic education needs and schools and academies across the country are working hard to generate additional revenue to provide further opportunities for their students.
Caroline Gobell, Business Director at The Bourne Academy, said "We are incredibly grateful to JP Morgan Chase and Co for their generous support to the Academy. The projector is already being very well used in the new Maths Suite and this latest technology will benefit all 950 students, as well as enhance teaching and learning for our staff."