Cash for Kids supports Academy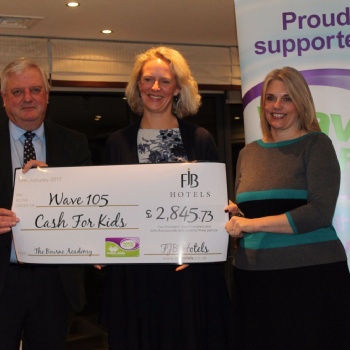 We are absolutely delighted to receive a donation of £2845 from Wave 105's Cash for Kids Scheme, supported by the local FJB Group. The award was received at a prestigious evening reception at the Harbour Heights in Poole, where each chosen charity gave a presentation about their intended project.
We recently applied to Wave for a donation towards a project entitled 'Positive Interventions' which focuses on mental health and support for all teenagers in the school setting. By feeling supported with practical measures in place, students will be guided and steered towards healthy learning and positivity, which will impact hugely on improved mental state in all areas of their lives - at school and at home. The interventions will also impact positively on staff and fellow students in the class, ensuring a more stable atmosphere with better behaviour, fewer frustrations and insecurities.
Schools and academies across the country are being asked to further intervene with those students who require additional support for early