Fundraising with the Mad Hatter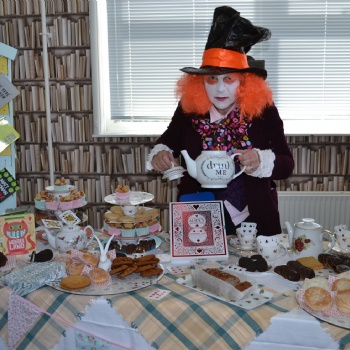 Cakes, biscuits and books were on the agenda in the Library, where the Mad Hatter was fundraising for the Academy's charity.
The 'Build A Teacher's House' project for the Osiligi Obaya Primary School in Kenya is well underway and Mrs Lever invited the Mad Hatter with her fundraising. The English Department also joined in with the White Rabbit, Queen of Hearts, and Tweedle Dee & Tweedle Dum taking the classes for the day.