Bournemouth Symphony Visits Academy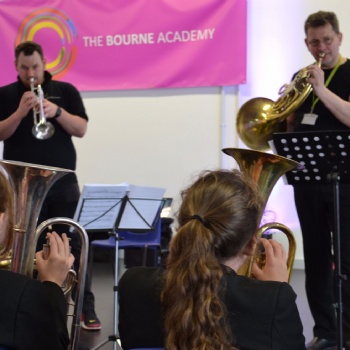 The Bourne Academy were delighted to welcome the Bournemouth Symphony Orchestra, who gave a performance and workshop to Year 7 and 8 students.
A selection of students were chosen to take part in specially adapted workshops, learning how to play a brass instrument. Students finished their workshop with an interesting brass rendition of 'Oh When the Saints, Go Marching In...'. The BSO also worked with our 6th Form students, who are currently studying BTEC Music.