Agenda for Positive Mental Health & Wellbeing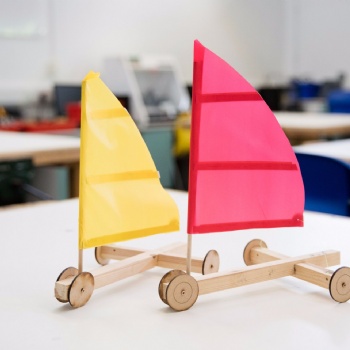 The Academy has been lucky enough to receive funding from several local and national charities in its march to fully support young people to reach their full potential.
The Garfield Weston Foundation has donated £10,000 and The Valentine Charitable Trust & The Alice Ellen Cooper Dean Foundation, have kindly donated £15,000 toward the provision of a number of early interventions at The Bourne Academy to support positive mental health, including the first ever appointment of a full time Wellbeing Coordinator on site. As outlined by recent government agendas, positive mental health is pivotal to success and achievement. Such generous funding will enable further improvements in wellbeing and academic ability, enabling students to become happier, healthier and more highly achieving.
In supporting early interventions for positive mental health, the generous funding will help contribute towards a new Health and Wellbeing Coordinator (including 1 to 1 counselling sessions at the Academy), Thrive (a diagnostic online assessment tool) and Emotional Literacy Support Assistants (ELSAs). The whole Academy community of over 11 00 beneficiaries (staff and students) and their families, will benefit directly, or indirectly, from these interventions.
As reported by the Department of Education, 9.8% of 5-16 years olds in the UK have a clinically diagnosed mental disorder with a further 15% having less severe problems. Children exposed to multiple risks such as social disadvantage, family adversity and cognitive or attention problems are much more likely to develop behavioural problems. To strive for good all round mental health within a school setting is imperative, as early positive interventions help students achieve their full potential and deal positively with the difficulties they face.
Funding from the DoE covers a basic education but schools are required to generate additional revenue to provide extra opportunities for students, to inspire them to make a better future for themselves. In addition to fundamental teaching and learning, The Bourne Academy provides free breakfasts for all students, mental health counselling, weekend and holiday revision sessions, learning residential breaks, over 40 extra-curricular clubs, subsidized educational trips, bursaries and rewards.