Oxford University partners The Bourne Academy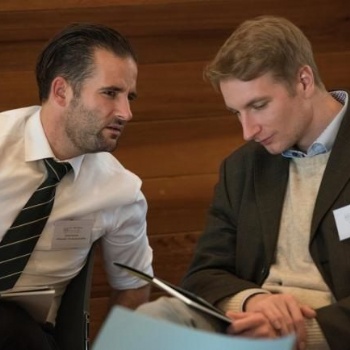 Bourne Academy History teacher is to be mentored by a top Oxford academic, as part of a pilot initiative aimed at getting more state secondary pupils into the top university.
The Bourne Academy is taking part in the Schools Ambassador Project, which will see St Peter's College, Oxford University, link up with nine secondary schools across the country.
Daniel Schmidt, history leader at The Bourne Academy, will be working alongside historian Simon Unger, as the pair focus on Nazi Germany 1933-45.
As well as helping individual school teachers' professional development, the scheme will also help teachers prepare their most able pupils to apply to the university.
Mr Schmidt said: "'This sounded like a great opportunity, and one that I have never had before. I am really excited about working with Simon and seeing how this link-up plays out.
"It is a chance to explore how I can raise both attainment and aspirations among my students."