Indiecisive win SoundStorm Battle of the Bands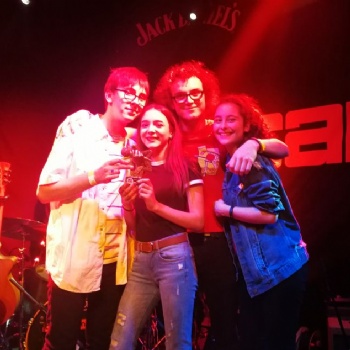 The Bourne Academy is delighted to announce that student band 'Indiecisive' won the Sound Storm Battle of the bands last week. The final of the 'Bandstorm' competition took place at Canvas Bournemouth on 18th April and was sold out.
Head of Visual and Performing Arts, David Mastrocola was delighted, he said 'they were up against two excellent bands from Swanage and Harewood College, Indiecisive performed brilliantly'.
The band won a cash prize and secured a day's recording session at Absolute Music and some coaching from music industry experts. In addition, the win secured some additional funding for The Bourne Academy music department.