Bourne Academy Student bound for Cambridge University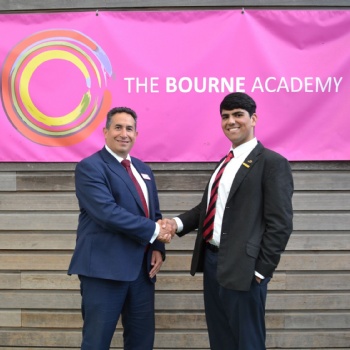 The Bourne Academy is delighted to announce that a notable alumnus and Head Boy has been offered a place at Cambridge University, he plans to study Human, Social and Political Sciences (HSPS). Javier Monroy Yepez was a STAR student during his time at The Bourne Academy. After his arrival from Venezuela, he quickly joined a group of Gifted and Talented students selected for extension studies (called STARS).
His hard work and dedication secured him a sixth form scholarship at Canford School, the Academy's sponsor school, where he continued to excel. Javier says 'I am thankful to the Bourne Academy who set the foundations and to Canford for giving me the necessary tools to build the future I hope for'.
Thanks to our unique relationship, since 2013 Canford School has offered annual opportunities for Year 11 students from The Bourne Academy to apply for scholarships; with 8 students having benefitted from this incredible experience so far.